You Should Go to the Mayo Clinic, the Best Hospital in the World
By
NM
, on
May 14, 2023

, Updated: Jul 2, 2023
May 2023 marked my third visit to #1 hospital in the world: The Mayo Clinic in Rochester, Minnesota. I've written about my precancerous condition in an earlier post and the reason for seeking out the best care possible. This visit was, once again, exceptional.
The Mayo Clinic is a world-renowned hospital that consistently delivers first-class care, research, and innovation. It has always been ranked the #1 hospital in the world based on various data categories including patient outcomes, patient experience, nurse staffing, and advanced clinical technologies. As per the 2023 rankings by Newsweek, the Mayo Clinic attracts the best talent and provides the best outcomes for patients. It also pioneers new therapies and research, placing it among a select few hospitals in the world that maintain this level of excellence year after year.
Every 3-5 years I make a six hour drive from my town to the Mayo Clinic in Rochester to get an endoscopy for my Barrett's Esophagus condition (#1 Gastroenterology department in the world, a ranking of 100/100!). As Americans, we are lucky to have such great healthcare facilities in our country.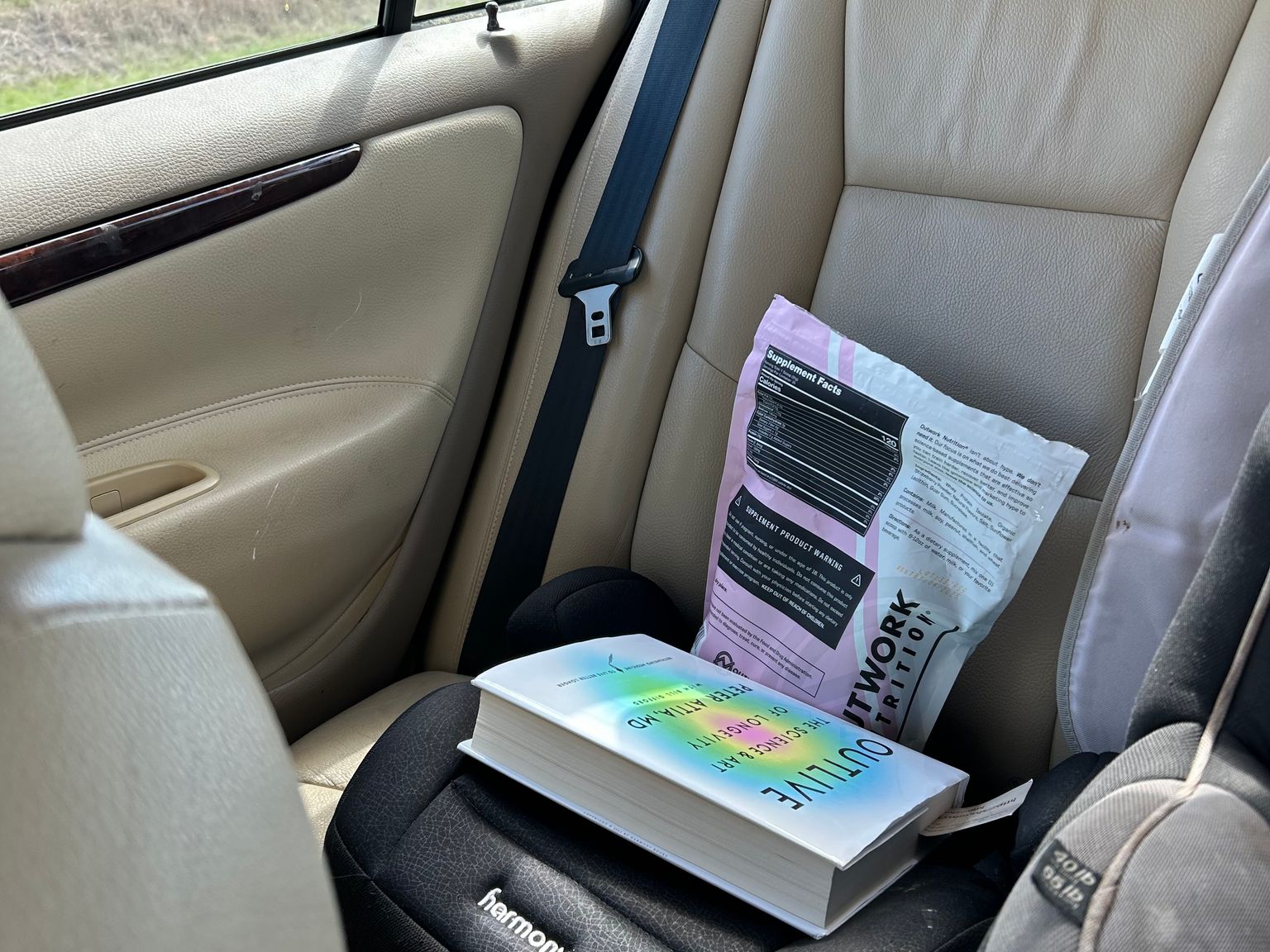 Securing an appointment with the Mayo Clinic can be a bit of a challenge, given their popularity and demand from international travelers and people across the nation. However, the quality of care and the level of attention you receive make the initial hurdles worth it. It took about six months to secure an appointment with their Gastroenterology department. While I could have been more proactive, this timeline seems standard across their various departments due to high demand. Once the appointment is set, managing your care becomes much more manageable, thanks to the Mayo Clinic app. This user-friendly tool (see screenshot below) allows you to access test results, message your care team, get directions to the facility, view appointment details, and more.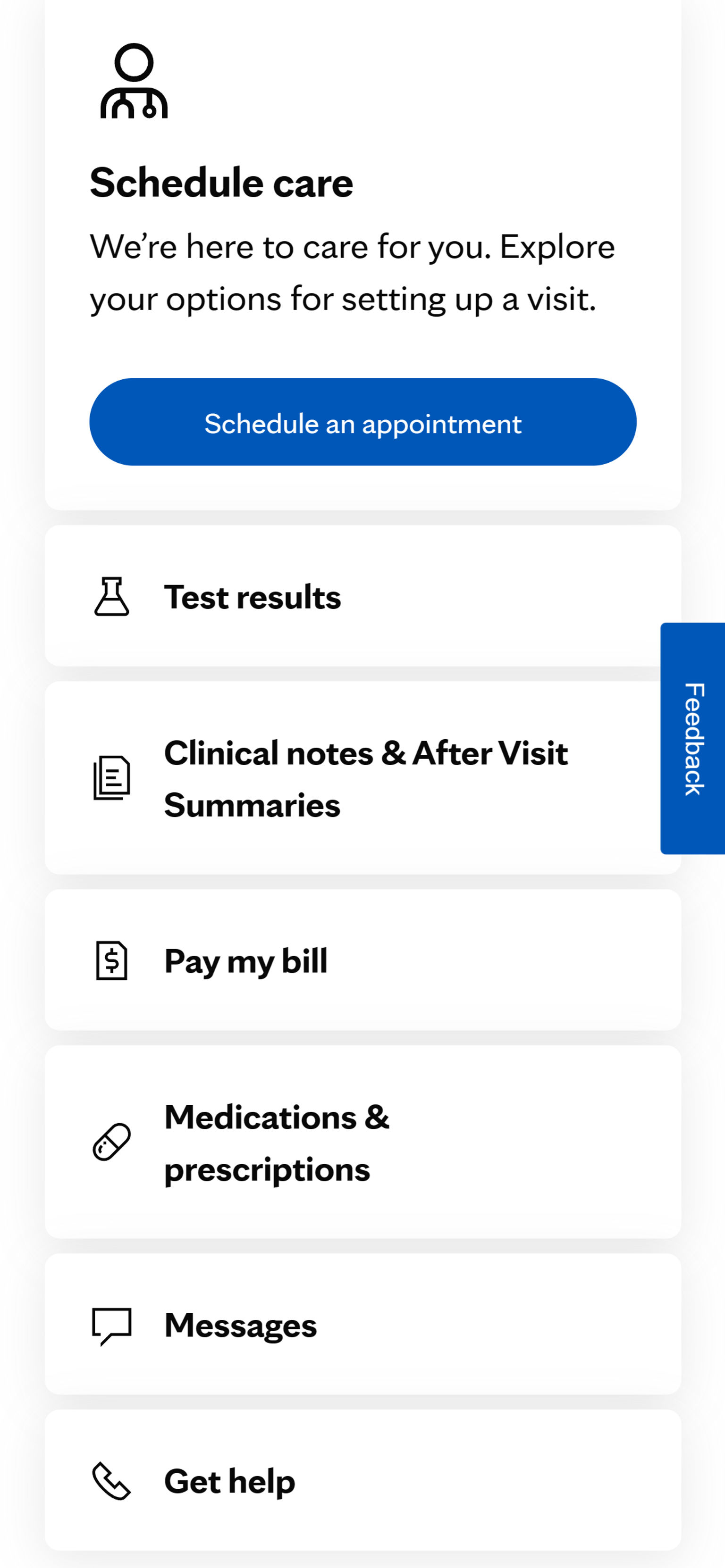 Upon arrival, I was warmly received in facilities that were quite impressive, especially considering the volume of people they cater to daily. The environment was clean, organized, and soothing (in the lobby, there is always someone playing a piano).
Throughout my stay, I had the pleasure of interacting with a dedicated and personable medical team. My gastroenterologist was cheerful and genuine and he mentioned that he was the same doctor that saw me on my last visit years ago. The staff, including a wonderful nurse, an endoscopy technician, and an anesthesiologist, were top-notch. We chatted about everything from Ethiopian coffee to the differences between Minnesota and California. These personal interactions, even for someone somewhat of an introvert like me, truly elevate the Mayo Clinic experience.
The services I received included an endoscopy and a biopsy to monitor the progression of my Barrett's Esophagus disease. The Mayo Clinic app facilitated seamless communication with my care team, enabling easy access to same-day endoscopy results and next-day biopsy results (btw, most clinics outside the Mayo Clinic send their patient's biospies to Mayo Clinic and that causes extra wait time of anxiety -- so there is that added benefit of doing it in-house). Additionally, I could read notes from the nurse and doctor on the same day via the app.
Recovery was as expected, with no surprises thanks to the thorough explanations and notifications from the care team. During a previous visit, I brought my father along, and we saw a specialist for his back pain and a nutritionist. This convenience of having a wide range of specialists and services in one place is something unique about the Mayo Clinic.
Use the Mayo Clinic App to Get an Estimate of Your Procedure
You can get an estimate of the various procedures before your visit by using the Mayo Clinic app or website. Either log in to the Mayo Clinic website or the mobile app and choose BILLING --> ESTIMATES --> CREATE A NEW ESTIMATE and select the location you would like to visit for your procedure (in my case, Rochester). From there, you can do a search for the service you would like to estimate (or if you know the CTP code you can enter it there).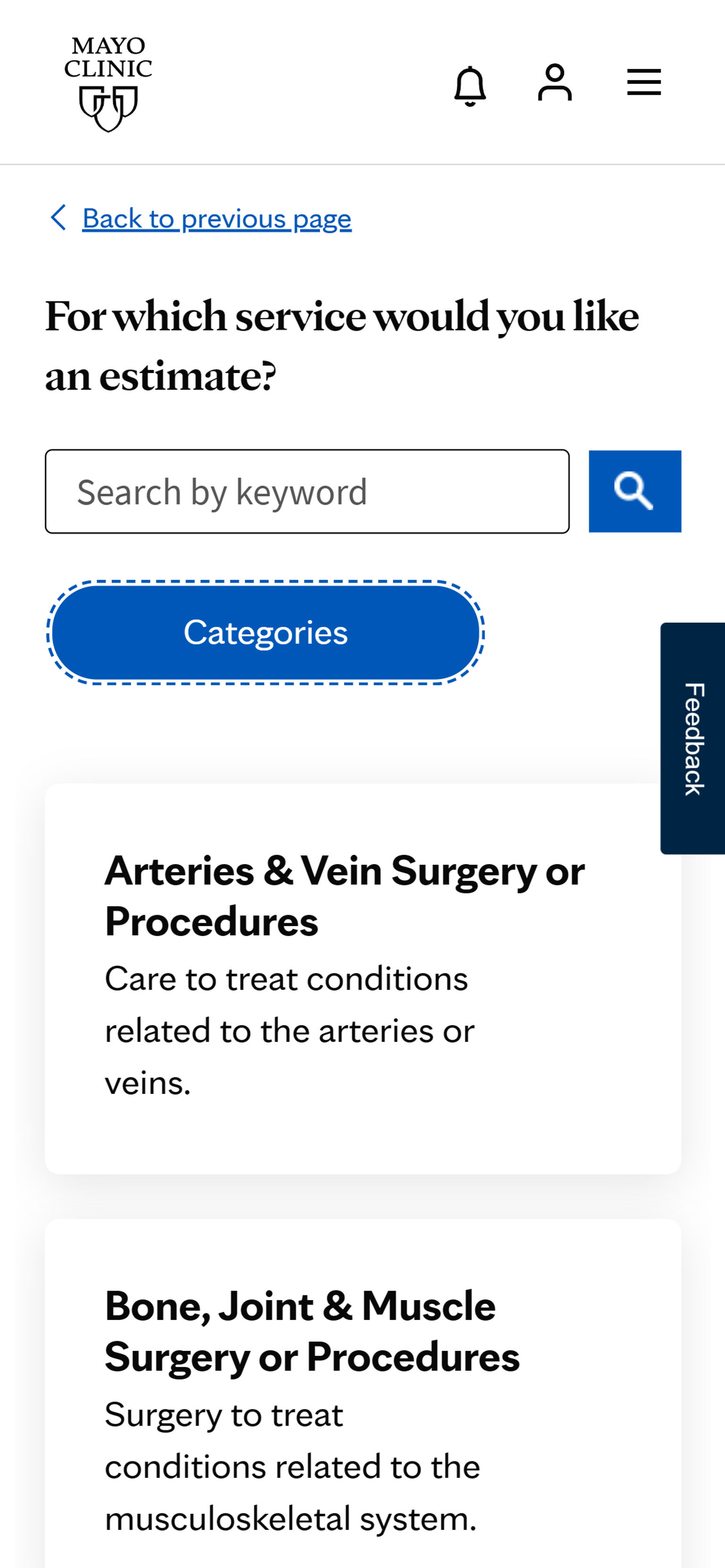 You can get an estimate of a procedure(s) based on your insurance details or using no insurance by clicking the relevant buttons:

The app will provide a detailed breakdown of the costs for the procedure(s) you selected. (Having had the procedure, I can confirm that the estimate was only off by about $100 in my case):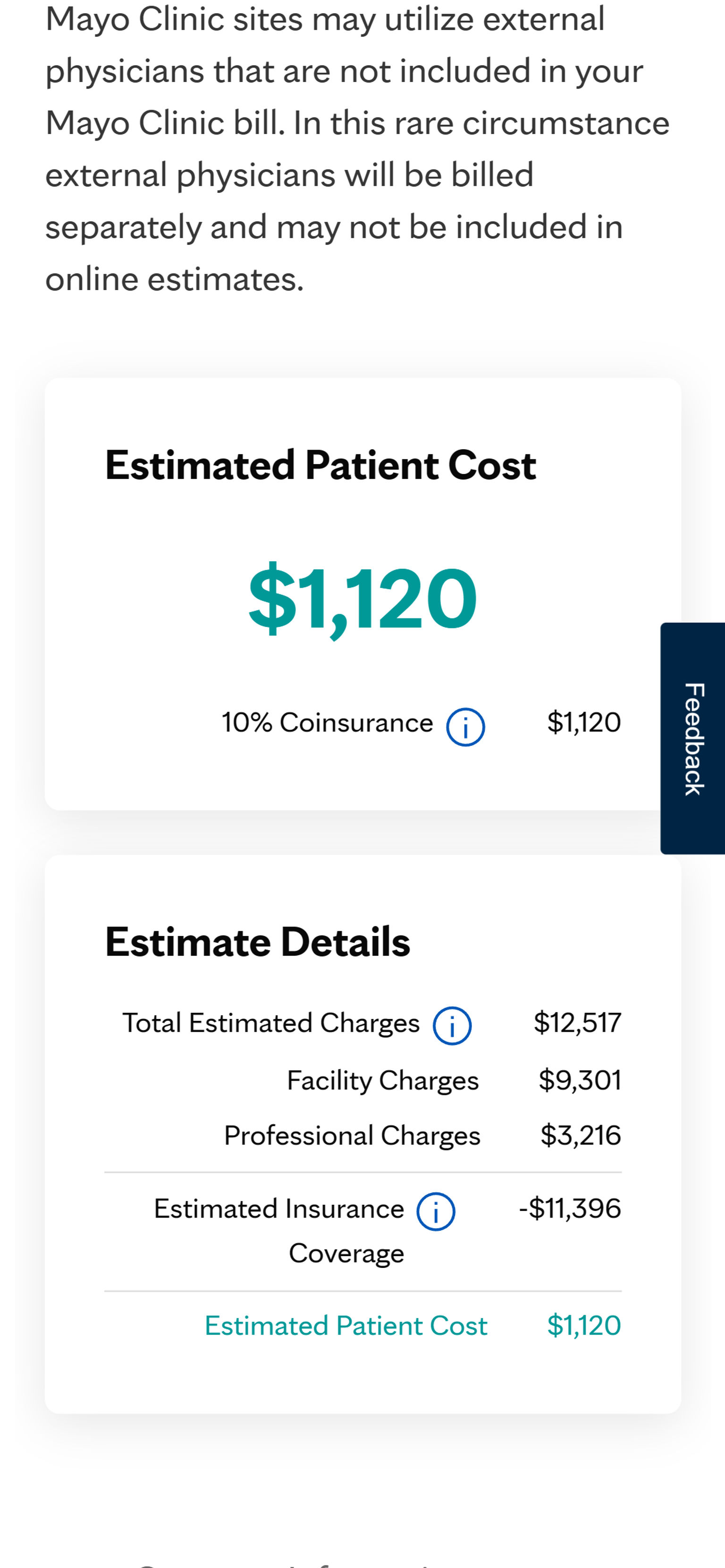 The Mayo Clinic has an underground "subway" floor (no actual subways or trains) that contains a wide range of shops, restaurants, pharmacies, and other services. This was a great place to grab a bite to eat or pick up some essentials during my stay. There is also a skywalk floor that connects the various buildings, a convenient way to get around without having to go outside. This floor also has additional shops, restaurants, coffee cafes, and other services. The skywalk connects to many hotels in the area, including my choice, the Hilton Garden Inn. The typical stress of driving and traveling to a medical appointment was virtually eliminated - it took me only a 7-minute walk to get from my room to the Gonda building where I had my endoscopy. Hotels in the area are understanding and accommodating if you need to modify your stay due to changes in your medical appointments. This flexibility is yet another relief during what can be a stressful time.
When comparing my experience at the Mayo Clinic to other medical care experiences I've had, the Mayo Clinic stands out as the best. If you have a serious medical condition that you need to stay on top of once or every couple of years, why not just travel to the best hospital in the world?